Stainless Steel Castors
Grade 304 pressed stainless steel medium to heavy duty castors, with swivel, swivel with brake and fixed options. Fixings are either top plate or single bolt hole. Choose from eleven different castor wheels materials.
Useful features include:
– Wheel diameter 50mm to 200mm
– Load capacity 50kg up to 700kg per castor
Optional extras are available such as fixing bolts, expanders and many more.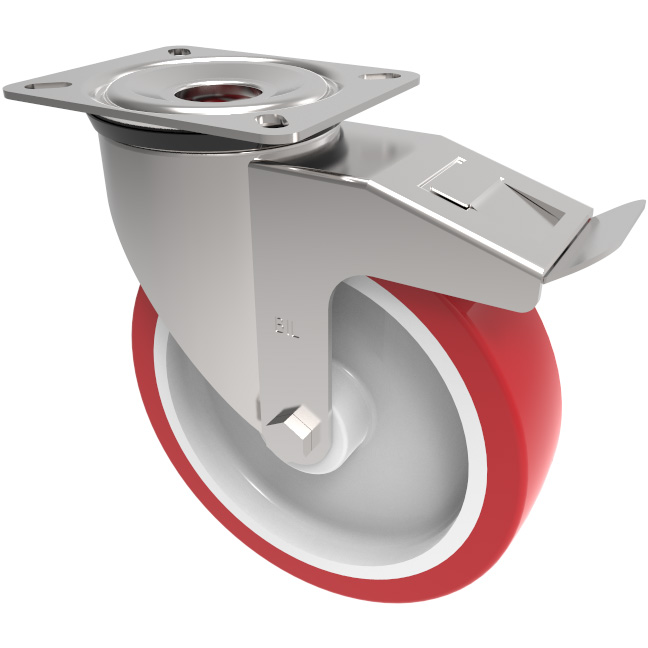 FILTERS
Use the filters below to narrow down your choices and find the perfect solution.
Showing 1–20 of 1039 results