About us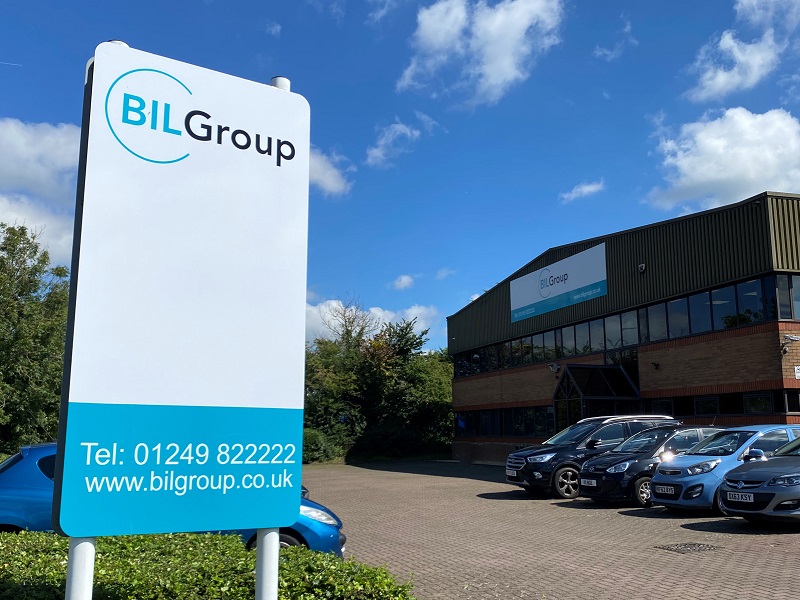 Starting life in 1972, BIL Group started from humble beginnings. Originally known as Baz-Roll International, the company began life as a castor and wheel distributor quickly expanding and relocating from its original premises in South East of the UK across to the South West to its current location in Calne, Wiltshire.
The Skoots Moving System was then introduced, establishing the Materials Handling division, and was followed by the introduction of the modular AluTruk® range. The company very quickly expanded further and following an MBO in 2007 took the vision of manufacturing more of its own product, ultimately adding more control over quality standards and stockholding.
In 2019 the BIL Equipment division was introduced, acting as a manufacturing arm with full machining and fabrication capabilities adding more overall flexibility to what the company was able to offer to its customers.
Integrating these divisions is key to our success with many product lines now being manufactured in house, again ensuring standards are kept to the expected high levels.
The company itself is comprised of three divisions:
BIL Castors and wheels: The UK's leading manufacturer of such products, with thousands of combinations and options available. With over £2.3m stockholding we have a solution for nearly any requirement. If it's not a stock item then we have the capabilities to produce project work and make your solution bespoke.
BIL Material Handling: Featuring our renowned premium AluTruk modular sack truck range and our Skoots Moving system along with a whole range of trolleys, dollies, moving skates and more. As with our castor division, extensive stocks are held for fast reliable delivery!
BIL Equipment: The third piece of the jigsaw. Our BIL Equipment division have full welding and fabrication capabilities, which in turn produce some of our many product lines. Adding to our innovative and flexible approach we are able to machine produce additional parts such as axles, spacer plates, assemblies and much, much more. The possibilities are endless.
What do BIL Group stand for?
Our main focus is you, the customer! Our entire team have a holistic understanding of the way the group operates, from production level standards to customer service levels. Our staff are our most important asset, all of whom hold a collective vision of how the company is presented. Many have been with the group for over 10 years and some over 40!  We operate with four main core values and these form a foundation for everything we do across the entirety of the organisation:
Quality – This forms the basis of what the company is all about. We have strict processes in place ensuring all production is of the highest quality standards in every single item we manufacture and supply. BIL certified to ISO9001:2015 and ISO14001 and run regular spot checks across all areas of the company to ensure we are living up to our own very high expectations.
Innovation – We are constantly moving forward. Always looking to adjust and add to our standard ranges wherever possible. If we spot a potential solution to a problem, we are often the first in the industry to get the ball rolling on designs and start producing. We work alongside our customers to add value to what we provide and this in turn has helped us establish long lasting partnerships with so many customers across the world.
Service – We prioritise high levels of service across the whole company. Our team are constantly evolving with ongoing training with new and existing products. We aim to be the customer champions by working with you, not only as a customer but as a partner. Our channels of communication are via phone, email, face to face meetings, Microsoft teams / Zoom, the list is endless but one thing is assured – that your requirements are our priority.
Flexibility – Being able to work with our customers is key. We don't only offer 'off the shelf' products, in fact far from it. Many of our customers require bespoke solutions which, with our in house design and manufacturing team, we are often able to provide with no fuss.
Our main goal is to simply provide the very best quality product to satisfy our customer requirements – and integrating our virtues fully is key to our success.
What next for you, the customer?
Your requirements and needs from the product are key to all involved at BIL. By contacting us with your requirements we not only respond quickly but we offer you the assurance that we will do whatever it takes to find the solution that fits the BIL! Our dedicated team are always on hand to assist in anyway we can.