Vulkollan Polyurethane Wheels
Vulkollan polyurethane 92 shore A wheels, firmly bonded on to a cast iron, hammertone painted core and each fitted with a double shielded ball bearing, lubricated with grease.
Useful features include:
– Wheel diameter from 100 mm up to 300 mm
– Ball Bearing Bore
– Load ranges from 360kg up to 2400kg per wheel
– Temperature range -30°C up to + 85°C
Optional extras can be found in Fixings & Fittings.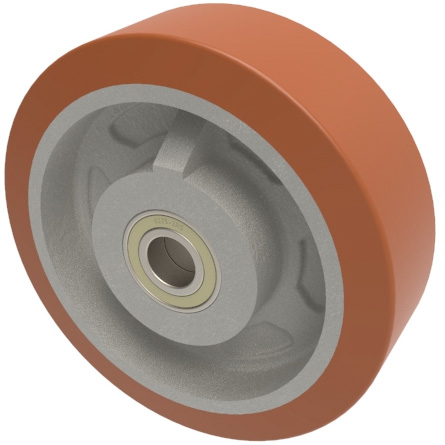 FILTERS
Use the filters below to narrow down your choices and find the perfect solution.
Showing 1–20 of 23 results