POM (Polyacetal) Guide Rollers
POM (polyoxymethylene) guide rollers, each fitted with a ball bearing. POM is also known as polyacetal and is a tough engineering grade plastic – high wear and abrasion resistant.
Useful features include:
– Wheel diameter 25mm up to 80mm
– Temperature range -40°C up to + 80°C
– Load ranges from 20kg up to 220kg
Optional extras can be found in Fixings & Fittings.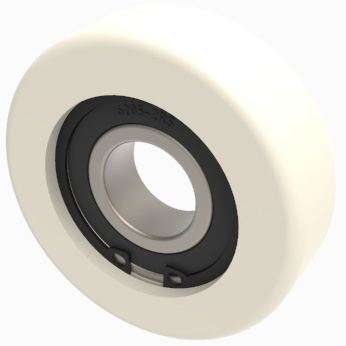 FILTERS
Use the filters below to narrow down your choices and find the perfect solution.
Showing 1–20 of 23 results