Ergonomic Polyurethane
Ergonomic polyurethane wheels roll effortlessly with a very low push-pull effort when moving heavy loads.
To ensure the best performance in the most demanding conditions, the polyurethane is either mechanically locked or chemically bonded to a metal core.
• Wheel diameter from 100mm up to 250mm
• Ball bearing option only
• Load ranges from 300kg up to 800kg per wheel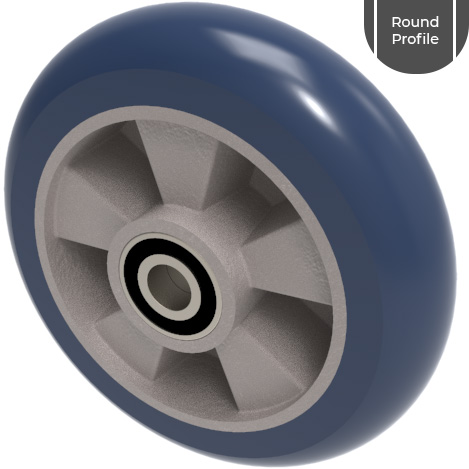 FILTERS
Use the filters below to narrow down your choices and find the perfect solution.
Showing all 18 results