Electrically-conductive
Electrically-conductive wheels in grey and black, for loads of up to 520kg per wheel. Conductive wheels allow charges to go to ground more easily and so protect against shock or damage to equipment sensitive to electrostatic discharge (ESD).
We generally recommend that this is the type of wheel to use within environments where sensitive electronics are in operation, as well as clean rooms, laboratories etc.
• Wheel diameter from 50mm up to 200mm
• Plain, roller and ball bearing options
• Conductivity resistance up to R≤ 10000 ohm
• Load ranges from 50kg up to 520kg per wheel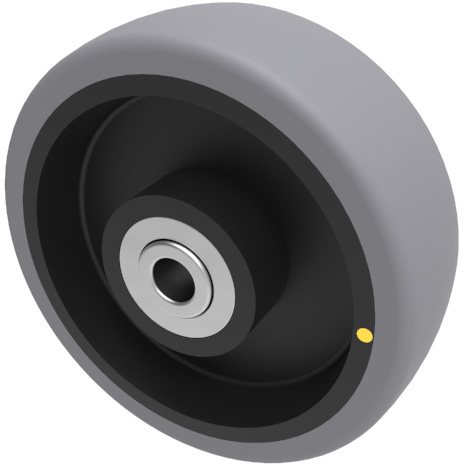 FILTERS
Use the filters below to narrow down your choices and find the perfect solution.
Showing 1–20 of 62 results