Rubber Drive Wheels
High elastic 65 shore A rubber wheels with auminium steel rims. Drive wheels with bore H7 tolerance and keyway in ccordance with DIN 6885 JS9.
Useful Features:
• Wheel diameter from 150 mm up to 250 mm
• Keywayed Bore
• Load ranges from 350kg up to 500kg per wheel at 4kph.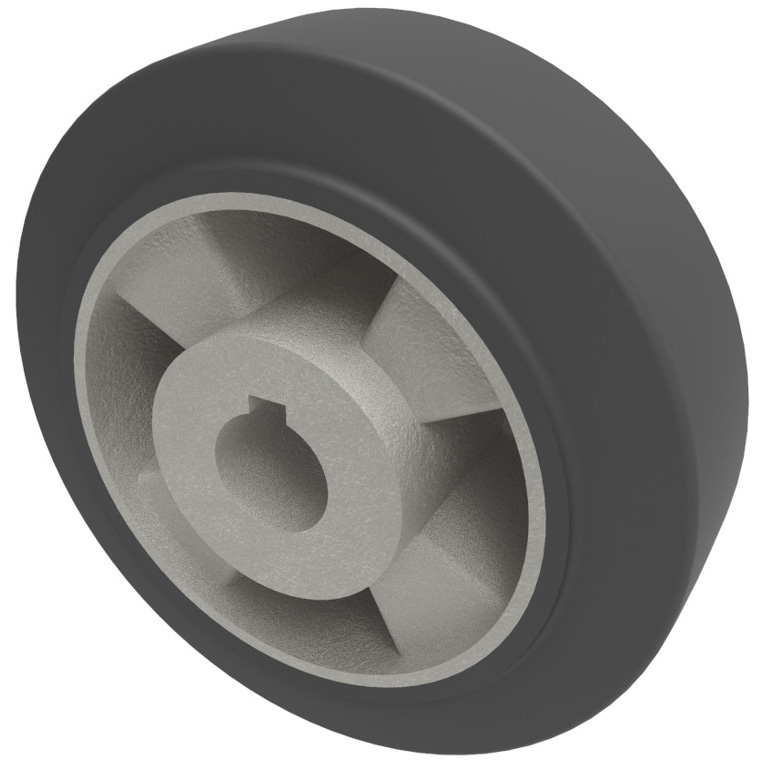 FILTERS
Use the filters below to narrow down your choices and find the perfect solution.
Showing all 4 results