Black Rubber Wheels
Solid black rubber wheels with various options for bearings, diameters and load rating. Ideal for a huge range of industrial applications.
• Wheel diameter from 75mm up to 450mm
• Plain, roller and ball bearing options
• Load ranges from 30kg up to 1100kg per wheel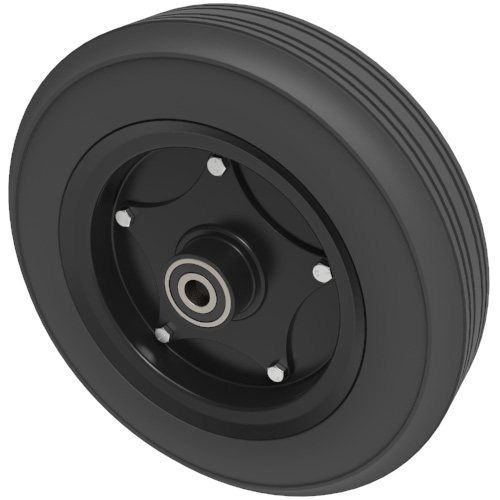 FILTERS
Use the filters below to narrow down your choices and find the perfect solution.
Showing 1–20 of 160 results