Jacking Castor Unit
Jacking castors safely move, raise & lower heavy objects in any direction. The side fixing plate allows for fixing to the load or container. Choose from swivel and swivel with braked options.
Available with a removable crank handle operation, other useful features include:
– Zinc plated for corrosion resistance
– Five different options for wheel materials
– Wheel diameter 100mm to 200mm
– Load capacity 210kg up to 1000kg per castor
– Removable Handle
– Optional extras include fixing bolts, nuts and many more.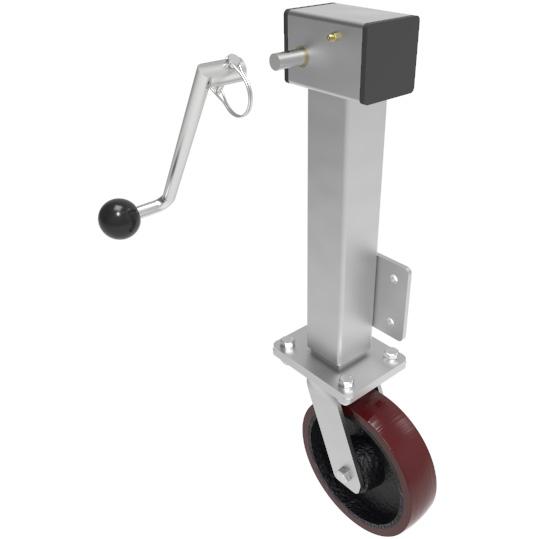 FILTERS
Use the filters below to narrow down your choices and find the perfect solution.
Showing 1–20 of 69 results