35mm Low Level Castors
Low level castors for light to medium duty use, with swivel and brake.
Useful features include:
– Stem fixing
– Polyurethane tyre
– 35mm wheel diameter
– For loads up to 100kg per castor
– Optional extras include nuts and more.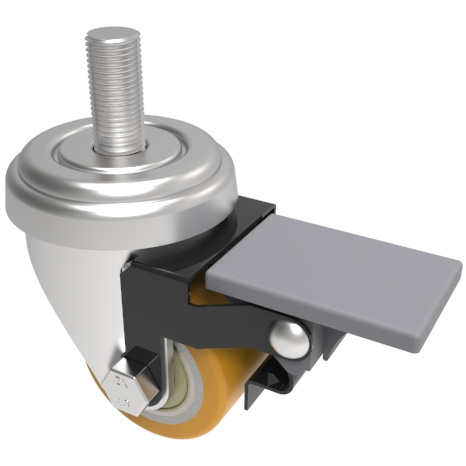 FILTERS
Use the filters below to narrow down your choices and find the perfect solution.
Showing the single result