Waste Bin Castors
Pressed steel waste bin castors with swivel, swivel with brake and fixed options. Zinc plated for corrosion resistance. Available with top plate only, choose from six different options for wheel materials.
Useful features include:
– Wheel diameter from 150mm to 200mm
– Load ranges from 140kg up to 350kg per castor
Optional extras include directional locks, fixing bolts, nuts, castor plates and many more.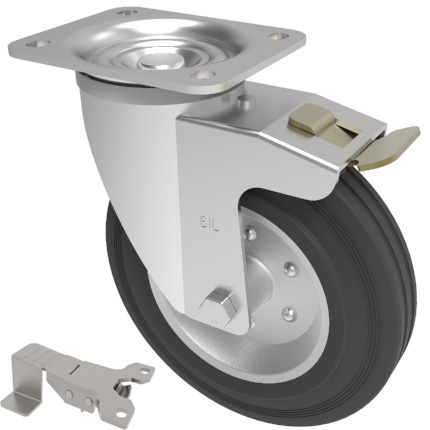 FILTERS
Use the filters below to narrow down your choices and find the perfect solution.
Showing 1–20 of 89 results