Theatre Castors
Our theatre range of pressed steel castors in swivel or swivel with brake options.
Useful features include:
– Painted black to blend into the background and to avoid reflections
– Top plate or single bolt hole fixing
– Six different wheel options.
– Wheel diameter 40mm to 125mm.
– Load capacity 100kg up to 300kg per castor.
Optional extras include fixing bolts, nuts and more.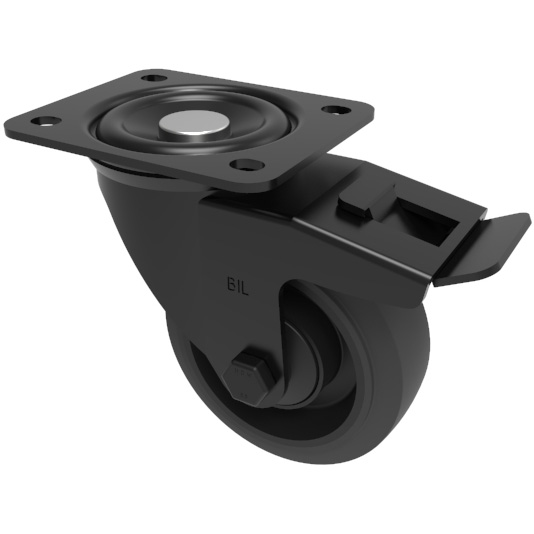 FILTERS
Use the filters below to narrow down your choices and find the perfect solution.
Showing 1–20 of 298 results