Spring Loaded Castors
Power towing spring loaded castors, with swivel and fixed options.
Power towing can put a greater stress on castors (compared to manual handling). These specially designed internal and external towable castors can run at speeds up to 16kph and will meet the needs of the most demanding applications.
Useful features include:
– Top plate only, with five choices of wheel materials
– Zinc plated for corrosion resistance
– Wheel diameter 150mm to 200mm
– Load capacity 100kg up to 600kg per castor
Optional extras include fixing bolts, nuts and many more.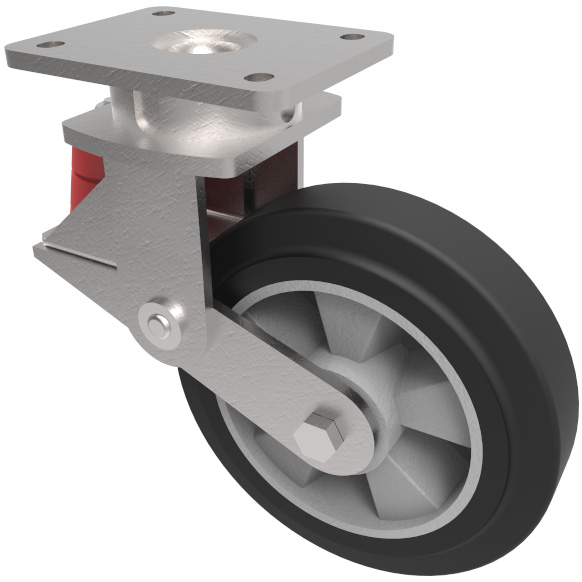 FILTERS
Use the filters below to narrow down your choices and find the perfect solution.
Showing 1–20 of 41 results