Nylon Body Castors
High impact nylon body castors, these twin-wheel non-marking designer castor wheels are ideal for light duty, display equipment, hospital/medical equipment, clean rooms and general institutional use.
Useful features include:
– Fitted with swivel or swivel with brake options
– Available single bolt hole fixing
– Non marking wheel material
– Wheel diameters from 75mm to 100mm
– Load ranges from 70kg up to 90kg per castor
Optional extras include fixing bolts, nuts, expanders and many more.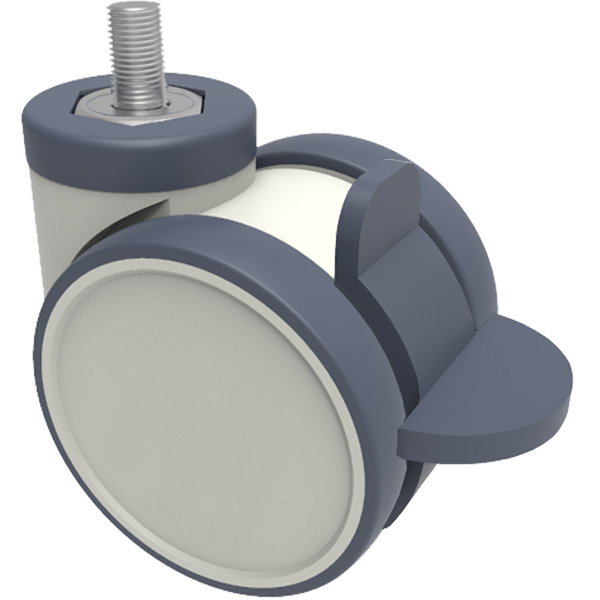 FILTERS
Use the filters below to narrow down your choices and find the perfect solution.
Showing all 8 results