ISO Container Castors
Heavy duty fabricated shipping container castor wheels, specifically designed for moving ISO containers quickly, easily and safely. Available in sets of four castors to handle loads of up to 28,000kg.
Useful options & features include:
– Swivel castor fitted with directional locks
– Available with ISO fitting
– Wheel diameters 200, 254mm to 305mm
– Load ranges from 12,000kg per set up to 28,000kg per set
Optional extras include towing frame and steering arm.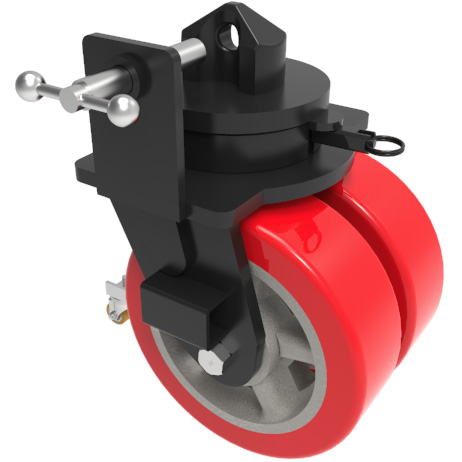 FILTERS
Use the filters below to narrow down your choices and find the perfect solution.
Showing all 6 results