Foot Guard Castors
Medium to heavy duty footguard castors will help prevent injuries to operators' feet, increase safety and protect the castor wheels from large objects. Zinc plated for corrosion resistance.
Useful options & features include:
– Fitted with swivel, swivel with brake & fixed
– Available with top plate only
– A choice of three different wheel materials
– Wheel diameters 100mm to 200mm
– Load ranges from 200kg up to 1000kg per castor
Optional extras include fixing bolts, nuts and many more.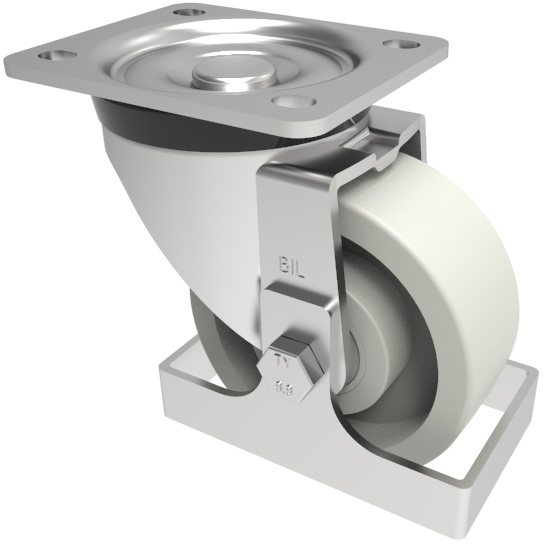 FILTERS
Use the filters below to narrow down your choices and find the perfect solution.
Showing 1–20 of 54 results