BIL Group Win Small Manufacturer of the Year
November 13th, 2023
BIL Group have been awarded the Small Manufacturer of the Year award in the Wiltshire UK Business Awards 2023!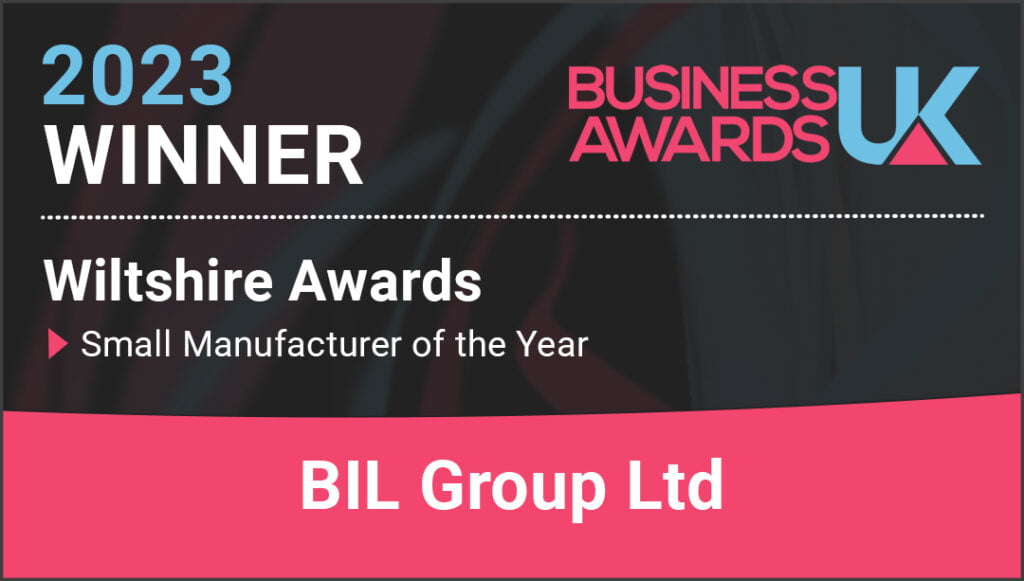 Manufacturing castors, wheels and materials handling equipment to exacting standards for over 50 years, this award is a great achievement showing off our whole team's hard work and dedication.
From the early days when BIL Group was known as Baz-Roll International, to the introduction of our Skoots Moving System, and finally the BIL Engineering division in 2019, BIL Group have grown from strength to strength.
We operate with four main core values – Quality, Innovation, Service and Flexibility – and these form a foundation for everything we do across the entirety of the organisation.
This award is dedicated to our hard working team who make up the core of who BIL are. Without them, the wheels wouldn't keep spinning – pun intended!
Congratulations to our team for their efforts in helping us achieve this award!