Welcome Shona, our new marketing executive!
October 4th, 2023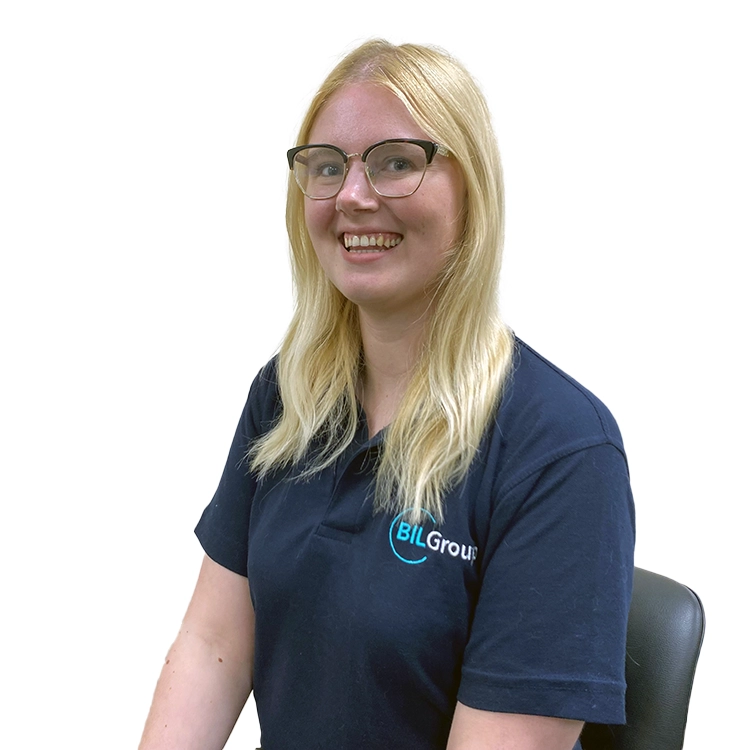 With the ever-growing expansion of the company, the time quickly came to expand the team.
BIL are pleased to announce that we have recently welcomed Shona to the team, as our new Marketing Executive. Already having a knowledge of social media marketing, email marketing, and website management, it became obvious that Shona would be the perfect addition to the company.
We asked Shona a few questions about her first few weeks in the role and these answers are a clear indication of why we believe Shona fits in perfectly with our company ethos.
How are you settling in at BIL?
I'm settling in really well! Everyone is really nice and all on board with what I've come in to do at BIL. The company is also really interesting so there's plenty to talk about in marketing.
Why have you chosen a career in marketing?
I think it's such a fun sector because there's always something going on. It really works your brain too, you have to be creative to make posts and emails, while also being analytical in understanding the data and what works for your particular company or niche.
What do you like about working at BIL Group so far?
How easy it is to get along with everyone. People are more than happy for me to take pictures of their work or themselves and it takes away that pressure of having to introduce yourself to new people and not knowing how they'll react.
What is your motivation?
To always do my best. I am a goal driven person and so if I see what the end result could be, I want to do all I can to achieve it. I also love seeing ideas become fully realised things that get a good reaction from our target market.
What are your hobbies outside of work?
I like to keep myself busy so I have a film and TV reviewing website which I've kept up for 8 years as well as a health and fitness YouTube channel which I've done for 3 years. Social media is also a big part of my life so I have an Instagram that works alongside my YouTube channel, and I always love building my network on LinkedIn and connecting with new people.
Shona is settling in with the company seamlessly and we are very pleased to have her aboard.