Welcome James, our new Finance Director!
October 2nd, 2023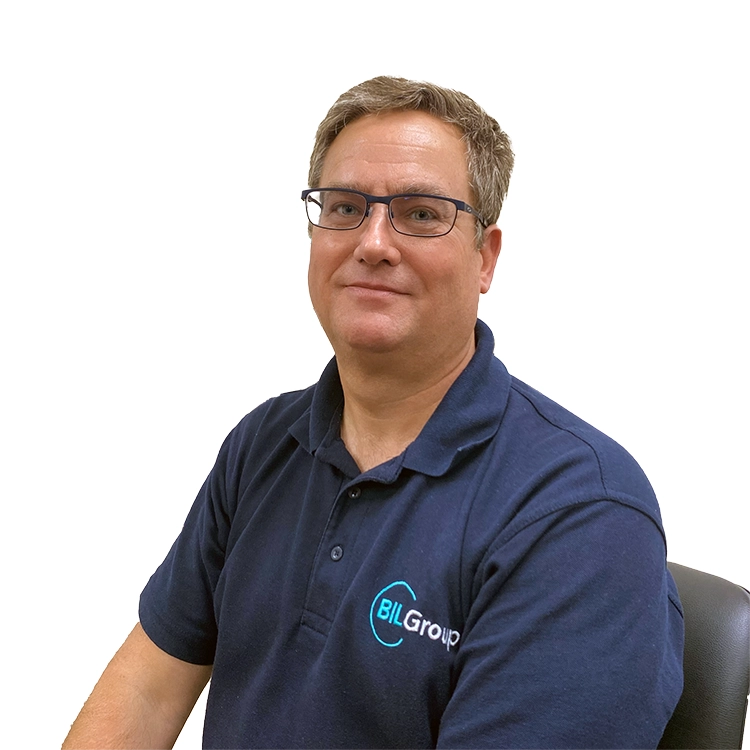 BIL are pleased to announce that we have recently welcomed James to the team, as our new Finance Director. Already with a wealth of knowledge in finance, as well as many years manufacturing experience, we know James will be a great addition to the team.
We asked James a few questions about his first few months in the role and these answers are a clear indication of why we believe James fits in perfectly with our company ethos.
How are you settling in at BIL?
Very well thank you. Everyone from the other Directors to the wider leadership team and especially my own finance team have been very welcoming and supportive, for which I have been very grateful.
Why have you chosen a career in finance?
I remember when I was starting my second year in the sixth form at school, I was torn between choosing a career in finance or engineering. I asked my physics teacher for advice, and he said, "become an accountant as they always tell the engineers what to do!". While I don't believe that is true, a career in finance often gets you to see the complete picture of how a company works, as just about every process in the company has a financial impact.
What do you like about working at BIL Group so far?
We have a great team of people at BIL group from Sales Account Managers, through to internal sales, Marketing, Manufacturing and of course Finance. In addition, the company is in a great position to grow and become even more successful in the Casters and Material handling market sectors.
What is your motivation?
I enjoy a role where I can add value to the company, to improve processes and act as trusted advisor to the other directors and shareholders. I believe that I have been able to contribute to that at BIL Group so far.
What are your hobbies outside of work?
I enjoy playing with technology. When I am not working out new ways of making my home smarter, or helping others with technology, I also enjoy landscape and portrait photography and currently learning to paint and play the piano.
James is settling in with the company seamlessly and we are very pleased to have him aboard.