BIL Group unveils a new look logo
January 4th, 2023
BIL kicks off 2023 with a new logo and corporate colours.
January 1st saw the BIL group officially unveil a new logo and colour scheme as part of the ongoing transformation of the company's brand.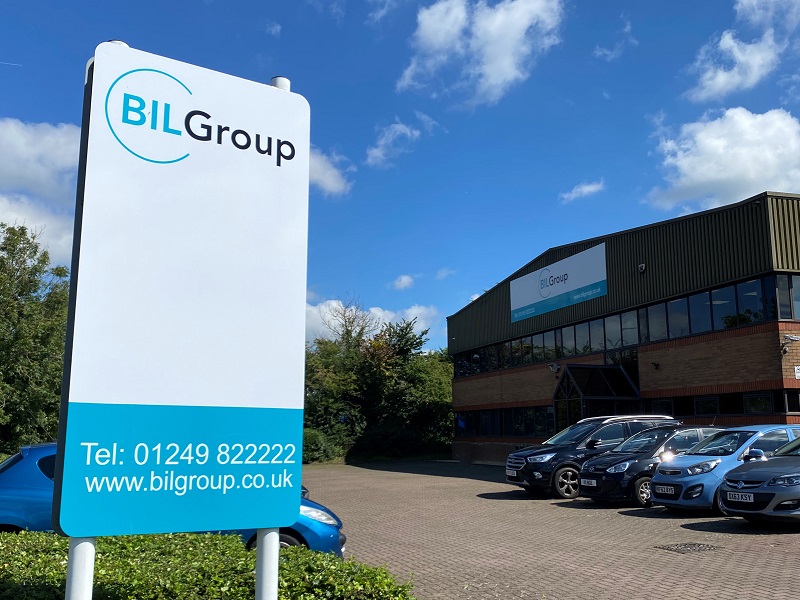 Explaining the reason for and the timing of the changes, Tim Murrow – MD of BIL Group said; "Our old logo did a really great job for our beginnings, but we evolved and developed a great deal as a business since then, so the time had come to move on. We decided to go for something more dynamic, solid, bold, serious and modern to reflect the BIL Groups standing, but without going too far from our old identity."
Consequently, the brand has been refreshed in an evolutionary, rather than a revolutionary way, to reflect the journey the BIL Group has been on, and anticipating the exciting new opportunities the future will bring for the business. After careful consideration, the new logo was chosen as one that reflects a more modern look and captures the ambition to reinforce BIL's position as a forward thinking, market leading supplier of castors, wheels, materials handling equipment and bespoke engineering services, with a genuine focus on product and service quality and reliability.
Nathan Jones – UK Sales Manager for Materials Handling explained; "When considering a suitable logo design, we wanted the focus to be more on encapsulating BIL Group as an entity, rather than featuring the separate divisions. The chosen brand design allowed us to hold onto our heritage, whilst bringing a new fresher look to the business".
The new logo represents ongoing improvement and innovation and the connection between the various divisions within BIL; the circle design still refers back to the original logo representing the wheel but it now surrounds BIL Group; Castors & Wheels, Material Handling, and the newer Engineering divisions.
As Kevin Wilson, BIL Castors and Wheels UK Sales Manager, commented, "Having multiple divisions is important to the group's innovation and flexibility, but with some divisions more established than others, we wanted to have a logo that included all divisions and which enhances our brand identity overall. We see this creating new opportunities to promote our products and services through one single, identifiable logo"
The decision process around the selection of the new brand look and feel was an inclusive one, as Nathan Jones points out, "all areas of the business were consulted for their individual and unique opinions prior to a final decision being made. "
As well as the new logo reveal, Tim Murrow also announced; "We will also be launching our new Website in the near future to present BIL to our different audiences with a clear picture of our full product range and presence in the world."
On the current website, you can find out more about BIL Group including information on career opportunities, projects undertaken and explained via case studies and read company stories on the blog.
Applying new branding to an established business is no simple flick of a switch and work is underway to update all company documents, uniforms, business cards, etc. with the new look logo.
Look out for it in your dealings with the BIL Group.