PHD completes buy-out at BIL Group
June 21st, 2022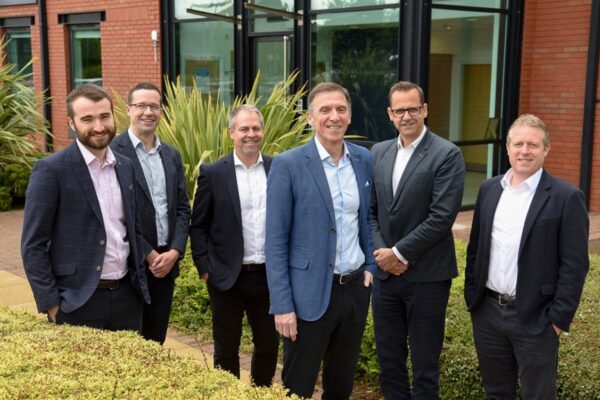 BIL Group – the UK's leading manufacturer of castors and wheels – has undergone a management buy-out backed by PHD Industrial Holdings Limited.
The deal gives day to day control of the business to existing directors Tim Murrow, Chris Davies and Roland Mellor, and will also provide significant investment to enable the company to pursue its ambitious growth plans. Shareholders Tim Walker and Mark Farrell will retain a significant minority stake in the business and remain on the board as non-executive directors.
Tim Murrow, who will now become the company's Managing Director, said: "This is a pivotal point in the BIL Group's journey which has spanned over 50 years and is testament to the incredible work that the team have put into building such a fantastic company. We are confident that as part of the PHD Industrial Holdings group, we will deliver on our ambitious strategic plans, along with growth of the business."
BIL Group makes castors, wheels and materials handling equipment including the Skoots Moving System and AluTruk range, which are used by couriers, delivery drivers and tool hire companies as well as in warehousing and industry. Originally known as Baz-Roll International, BIL Group began life in 1972 as a castor and wheel distributor before expanding and launching its own range of products.
In 2019 the company, which sources components from overseas, added a manufacturing arm with full machining, welding and fabrication capabilities to support its supply chain and ensure it could maintain consistently high standards.
BIL Group currently employs 42 staff at three sites in Calne, Wiltshire. The company has been growing steadily and now has a turnover of £7m. It is already about to embark on the first phase of its growth strategy, by consolidating its operations from two of its sites into one larger building to improve efficiency and expand its capacity.
The deal is the first investment by PHD since changing its structure to become an industrial holding company a year ago in a move designed to provide greater flexibility for investors. It now consists of seven companies with a combined turnover in excess of £70m and with over 330 employees.
PHD Director, Craig Richardson, said: "The BIL Group team have done a great job in building a solid manufacturing business with quality products and catering to an expanding market. The business is a perfect match for PHD, which targets profitable SMEs with repeat products and services in established business to business industry sectors, and we see lots of opportunities to add value. We look forward to supporting the team as the business embarks on the next stage of its growth."
See more on PHD Industrial Holdings here.
Image top of page: Pictured left to right, Peter Horton, Richard Blackburn, Craig Richardson, James Dow, Andy Dodd, Phil Price.