Welcome Joe, Our new engineering apprentice!
September 21st, 2021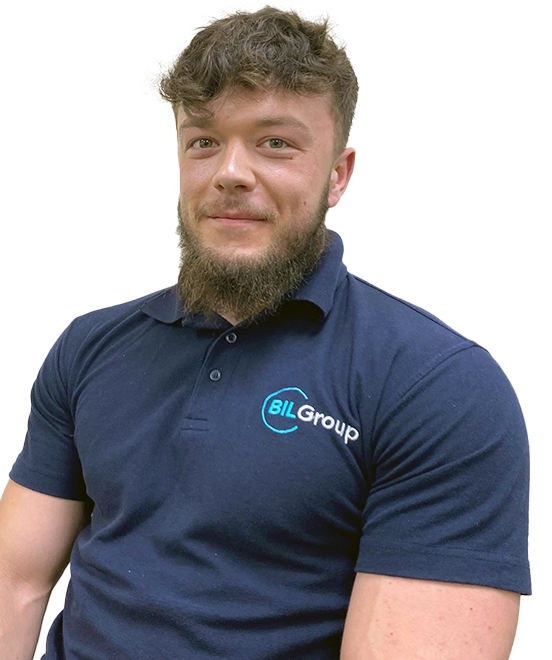 With the ever-growing expansion of the company and the vast growth of our newest division BIL Equipment, the time very quickly came to expand the team and what better way to do this than by bringing in a driven individual with a willingness to learn their skills on the job, the BIL way.
BIL are pleased to announce that we have recently welcomed Joe to the team, as our new engineering apprentice. Already having a knowledge of engineering and the machines we use, it became obvious that Joe would be the perfect addition and would quickly pick up what the company is looking to achieve throughout the coming years.
Joe is studying in house to understand full capabilities of all our machines including turning on our Doosan Lynx 220 lms and milling on our Hardhinge VMC 600ii whilst also studying for his Level 3 Engineering Technician Apprenticeship at college.
Joe is already grasping an understanding of our procedures and the reasoning as to why we focus on the fine details to produce the highest standard products possible.
We asked Joe a few questions about his first few weeks in the role and these answers are a clear indication of why we believe Joe fits in perfectly with our company ethos.
How are you settling in at BIL?
I am settling in at BIL really well. The environment here is brilliant and everyone is very supportive. I felt very welcome from my very first day.
Why have you chosen a career in engineering?
I chose a career in engineering because it has always been a big interest of mine. I enjoy the challenge that this type of career presents but also the rewards as well. Engineering is not an easy pathway but that is what I like, it keeps you on your toes and you are always busy!
What do you like about working at BIL Group so far?
At BIL Group everyone has a dedicated mind-set and the urge to succeed. I feel like I am surrounded with intelligent, determined people who have a strong passion for what they do. This is what I like about BIL.
What is your motivation?
What motivates me is learning and growing my knowledge, not just so I can become a better engineer but so I can provide value for the company. Being around motivated and innovative people is also highly motivating as it gives me an insight on how far you can really stretch your knowledge.
What are your hobbies outside of work?
Outside of work I spend a lot of my time on my motorcycle. I have a really strong passion for bikes and everything about them. If I am not out on the bike, I am usually running or at the gym as I enjoy being active and maintaining a healthy lifestyle.
Joe is settling in with the company seamlessly and we are very pleased to have him aboard to help grow with the company and develop his own professional skills. With a low staff turnover across the business, BIL are always looking to help colleagues build a foundation for a successful career and be a part of the vision we are creating for the future of the BIL Group.
BIL Materials Handling of which BIL Engineering is a part, is the leading manufacturer of modular hand trucks under the brand name AluTruk© and are the originator of the renowned Skoots© moving system, still popular today after some 40 years since the original concept was launched. Our primary goal is to simply provide the very best, quality manual handling equipment for our customers according to our virtues: Quality, Innovation, Service and Flexibility.
If you think we could help you with your products and equipment handling requirements please don't hesitate to contact us. We are here to help.